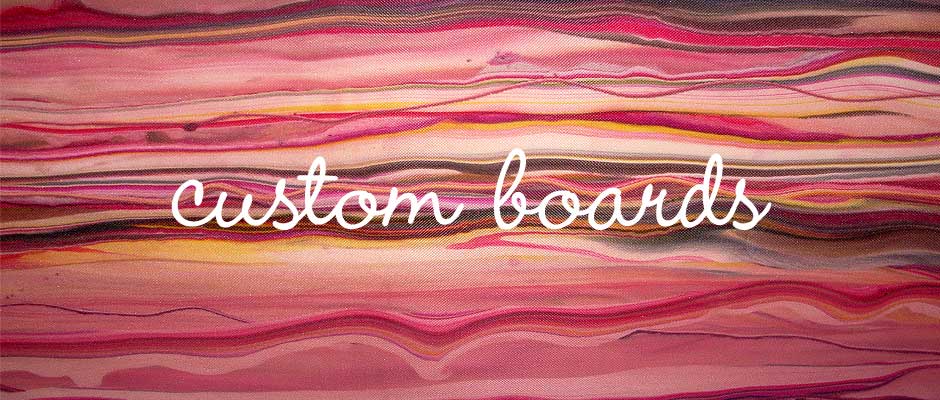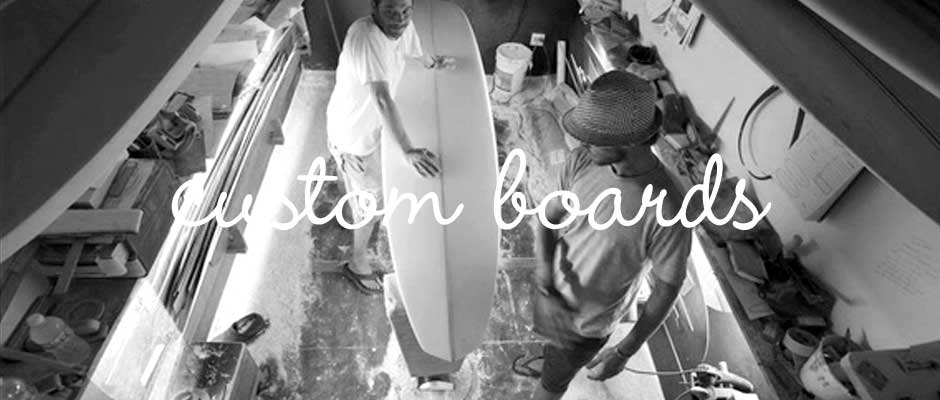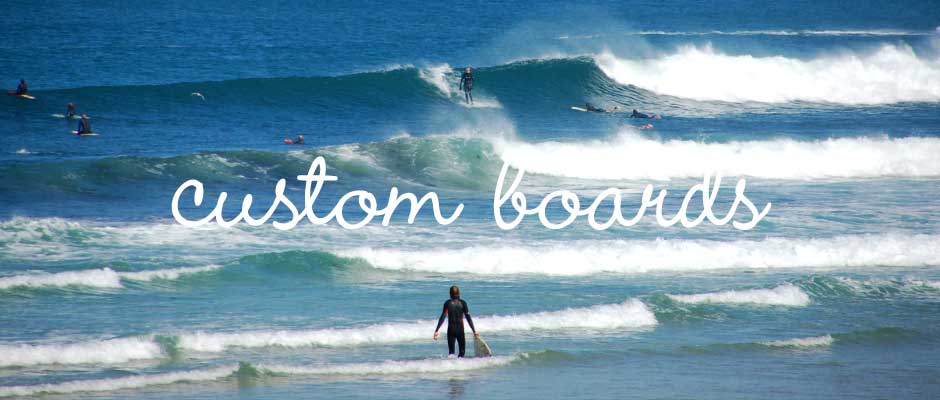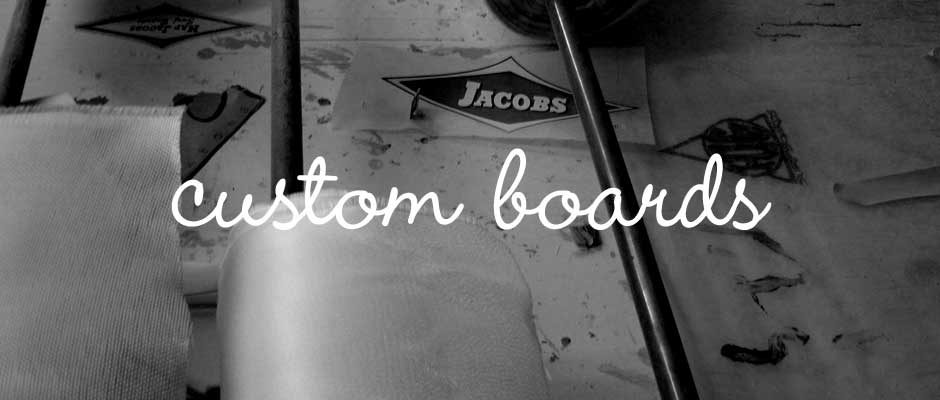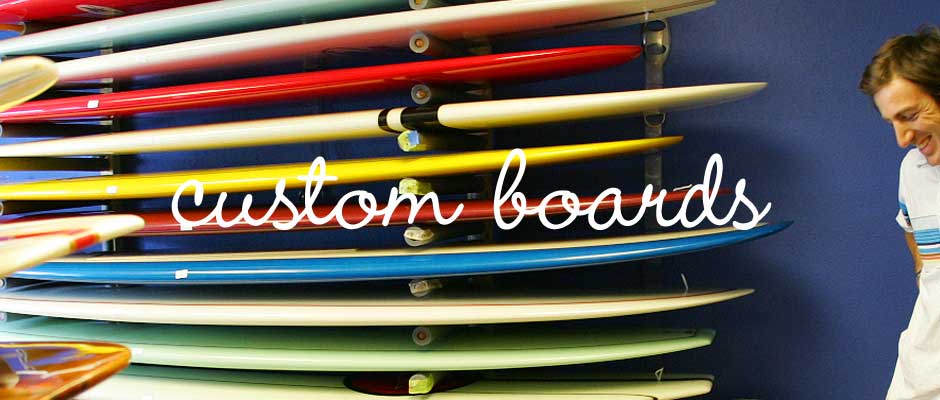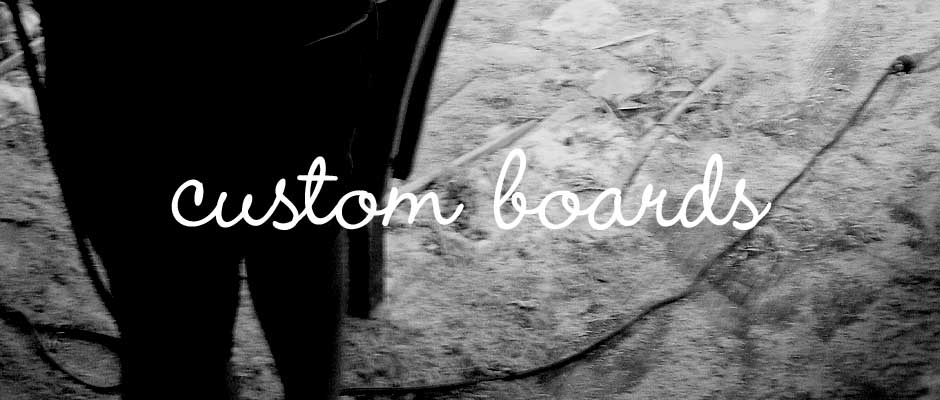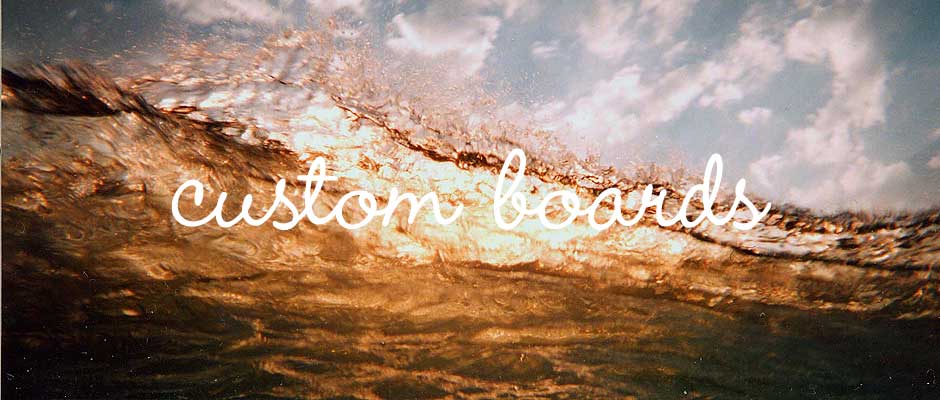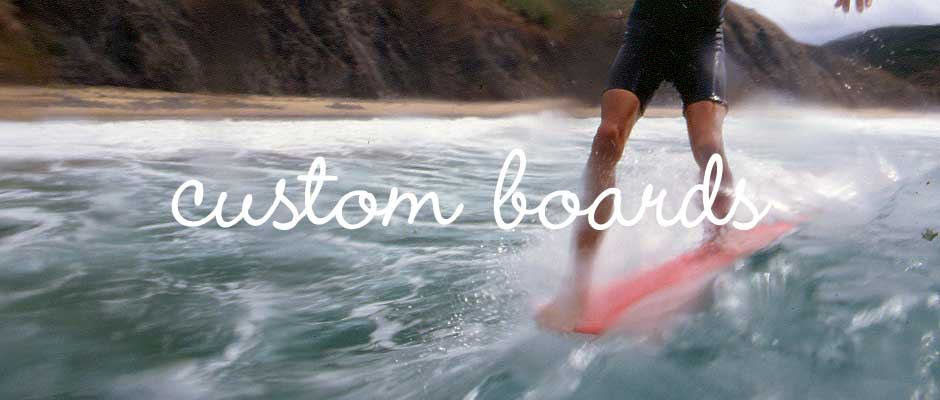 custom boards
Let us know as much honest information as you can about you, the waves you ride, the boards you ride what you do and don't like about them, what you are looking for and what you are looking to get out of your new board.
The more information we have the better as it all helps to create the perfect board. And also don't be afraid to ask questions we are here to help.
When it comes to the fun bits like tints/sprays etc again the more info the better pictures and pantone numbers are ideal. Whilst we pretty confident we can match colours and tints please bear in mind that all this is done by hand using chemicals which can behave oddly at times so there might be on the odd occasion a tint which appears a slight % darker or lighter.
Boards can be custom ordered from ANY of the shapers listed below:
Californian
Bing
Jacobs
Andreini
Yater
Hobie
Wood
UK
Blacker
Diplock/phoenix
Squire
Delivery times also vary from shaper to shaper and also times of the year summer months tend to take longer than winter orders.
Custom boards from shapers overseas will also take longer than those with shaper based in the UK.